Spring is just around the corner, and if you are looking for fun ways to enjoy the season, Macon is the place to be. The city is known for its plethora of history, culture, markets, parks and festivals. In the springtime, Macon's sunny and warm climate makes it easy to enjoy everything the area has to offer, including several local events and celebrations.
Some of our favorite spring activities include nature walks, outdoor sports, sight-seeing and shopping. In this blog post, we compiled a list of the top things to do in the upcoming 2023 spring season. So, whether you call Macon home or you're just visiting, you will have plenty of fun days ahead.
Things to Do in Macon This Spring
1.  Go shopping
There's something about spring weather that makes us want to shop all day, and Macon has no shortage of stores and markets. One of our favorites is the Mulberry Street Market at Tattnall Square Park where you'll find locally-grown produce, artisan products, baked goods, and more. The market is open every Wednesday afternoon, 3:30 to 6:30 PM.
Another local gem is Smiley's Flea Market, which is said to be "Georgia's largest and finest flea market with over 1,000 selling spaces." Open every Saturday and Sunday, Smiley's is a place where you can spend hours shopping for treasures, only taking a break to enjoy a delicious meal and a snow cone.
For everything else on your list, head to The Shoppes at River Crossing. This shopping mall has over 70 stores offering clothing, electronics, home goods, jewelry, fitness and beauty products, food, accessories, and specialty items.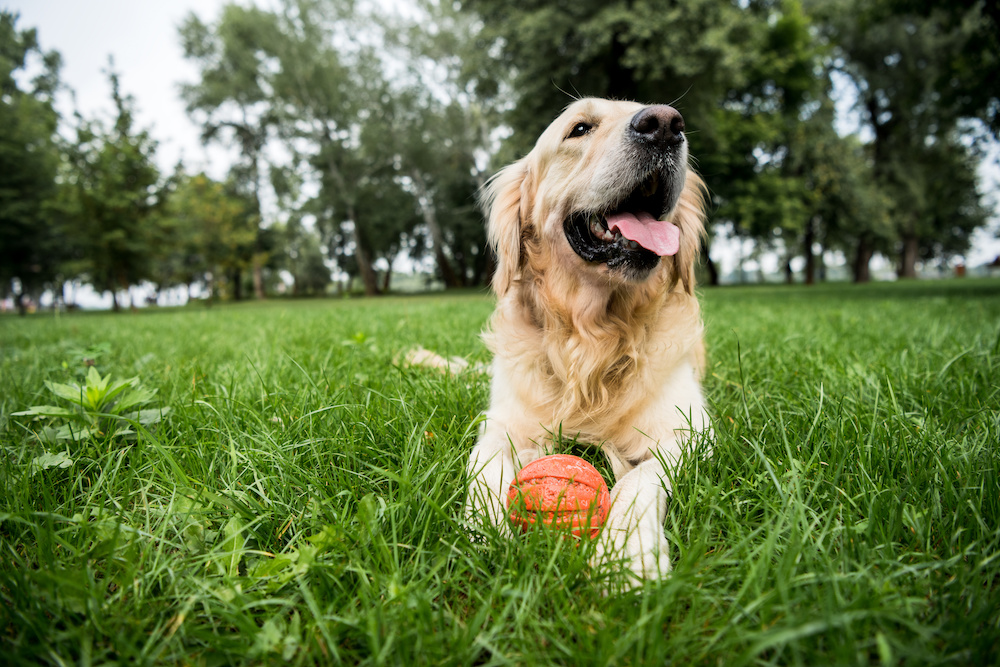 2.  Spend the day with your pups
If you have a four-legged family member, it's easy to make them feel included in Macon. Your pup will love joining you for a day out on the town in the spring weather. We recommend starting at Macon Dog Park or Tyler's Place Dog Park. These parks have plenty of fenced-in green space where dogs can run, play, and meet new friends off-leash.
If you like to take your pup for walks or runs, Amerson River Park has several dog-friendly trails that wander through forests, meadows, and wetlands. Or, you can have a beach day on the shores of Lake Tobesofkee, where dogs are allowed on a leash.
When you need a pick-me-up after all the fun, head to Barks N Brews, where your dog can roam while you enjoy a beverage. Other bars and restaurants with dog-friendly patios include Ocmulgee Brew Pub, Macon Beer Company, and The Rookery.
3.  Learn & discover
The city of Macon is filled with historical landmarks, museums, and performing arts to keep you entertained. Discover centuries-old Native American artifacts at Ocmulgee Mounds National Historical Park, or learn about Macon's musical heritage at The Allman Brothers Band Museum.
Dive into African American history and culture at the Tubman Museum, and then head to the Museum of Arts & Sciences to see fascinating exhibitions. We also highly recommend Theatre Macon, where you can enjoy live performances all season long. Their spring 2023 shows include Moonlight and Magnolias, Perfect Arrangement, Hair, and The Glass Menagerie.
4.  Sports & competition
Macon's pleasant spring weather is ideal for outdoor sports, whether you are watching or participating. Cheer on the Mercer Bears and Wesleyan College Wolves in baseball and softball this spring. Or, if you are the competitive type, head to the Tattnall Square Tennis & Pickleball Courts where you can challenge your friends to a match or take classes to sharpen your skills.
5.  Local events & festivals
Aside from all the activities keeping you busy, be sure to mark your calendars for the exciting community events happening this spring. First, get ready for a pink paradise in Macon, where over 350,000 Yoshino cherry trees begin to bloom. Locals celebrate this phenomenon with rides, shows, concerts, and exhibits during Macon's International Cherry Blossom Festival, taking place March 17- 26, 2023.
On the last weekend of the cherry blossom festival, head over to the Mulberry Street Arts & Crafts Festival where you'll find hundreds of handcrafted items, art works, and food vendors.
When the month of April arrives, more celebrations commence. Don't miss the 18th Annual Fired Works Regional Ceramics Exhibition, the Tubman Pan African Festival, and the Just Tap'd Craft Beer Festival.
Macon: Where Soul Lives
With everything Macon has to offer, it is often referred to as the city where soul lives. We wholeheartedly agree with this statement, and we are proud to call Macon home. If you are impressed with the local activities you can do during the spring, you will be excited to know that the city is buzzing with fun events and attractions all year long. Macon truly has something for everyone.
If you are considering making a move to Macon, our knowledgeable and experienced real estate agents at Sheridan Solomon and Associates are here to help. Contact us today to get connected with an agent. We are excited to help you browse active home listings, learn more about the buying process, and begin the journey to calling Macon home.
You can reach out by phone at (478) 746-2000 or visit our website, www.sheridansolomon.com.