Owning your home can be very rewarding, but just like any other investment, it needs regular care to keep it in excellent condition.  Without maintenance, houses may fall into disrepair, which can be costly and time-consuming.
On the other hand, getting preventative maintenance consistently will help your home stay functional, sturdy, and safe for years to come.  It will also help uphold your home's value so that when you are ready to sell, you can get back the money you invested, plus more.
In this post, we will review 11 home maintenance tips on your to-do list this summer.
11 Tips for Summer Home Maintenance
1.  Landscaping
Landscaping is first up on the list, which should be a little more detailed than just mowing the grass.  Remove any dead tree limbs that could threaten your property in a windstorm.  Also, cut back all shrubs, weeds, and other plants so they are at least 2-3 feet away from your home's foundation and HVAC unit.
2.  Clean the gutters
Next, clean all the dirt, leaves, and debris out of your gutters and downspouts so that they can handle heavy summer rain.  Ensure your splash blocks are secure, as these direct the water away from your foundation.  If water can pool around your foundation, it can lead to leaks or excess moisture.
3.  Check the crawlspace for moisture
Speaking of excess humidity, check inside your crawl space to ensure it is clean and dry.  If you see standing water or wet wood, you may need to install a vapor barrier or dehumidifier to help control moisture levels.  Otherwise, your foundation may deteriorate, and the crawl space may become a breeding ground for mold.
Additionally, open up all the vents located along your foundation walls.  These allow the crawl space to be ventilated, which is essential during the summer when high humidity levels are high.
4.  Inspect doors and windows
Look at your doors and windows for signs of gaps, cracks, damaged screens, and worn weatherstripping.  Make sure the damages are properly repaired and sealed to keep pests out and prevent air leaks.  If you need to recaulk, this is an easy DIY project.  However, you may want to hire a professional if there is more extensive damage.
5.  Pest control
In summer, outdoor pests are most active and, therefore, more likely to make their way into your home.  The most common house intruders are ants, spiders, roaches, mosquitoes, and termites.  Some of these are an annoyance, while others can cause quite a bit of damage to your home.  Call your favorite pest control company for a treatment this season.
6.  HVAC tune-up
If you didn't already get your HVAC system inspected this spring, schedule an appointment for early summer.  A thorough inspection and tune-up will help your system perform more efficiently and last longer.  It will also fix minor problems before they become costly repairs.  Plus, it will ensure your house remains comfortable and relaxed during the hottest months.
As a reminder, change your air filters regularly to keep the indoor air quality clean and free of bacteria and outdoor pollutants.
7.  Check for ceiling leaks
Summertime brings thunderstorms and hail, which can sometimes mean roof damage.  Keep an eye out for water spots in your ceiling so that you can fix any leaks before they get worse.  Also, check your attic for signs of leaks or water intrusion.
8.  Test smoke & carbon monoxide detectors
Testing your home's smoke and carbon monoxide detectors twice a year is a good idea.  Set up a biannual reminder in your phone to check if these alarms are fully operational, and replace the batteries if necessary.
9.  Check the foundation
A strong foundation is essential to your home's structural integrity; therefore, issues with the foundation can be unsafe and highly costly to repair.  Look for cracks in the exterior brick, concrete walls, and driveways around your home.  This way, you can address any problems before they worsen.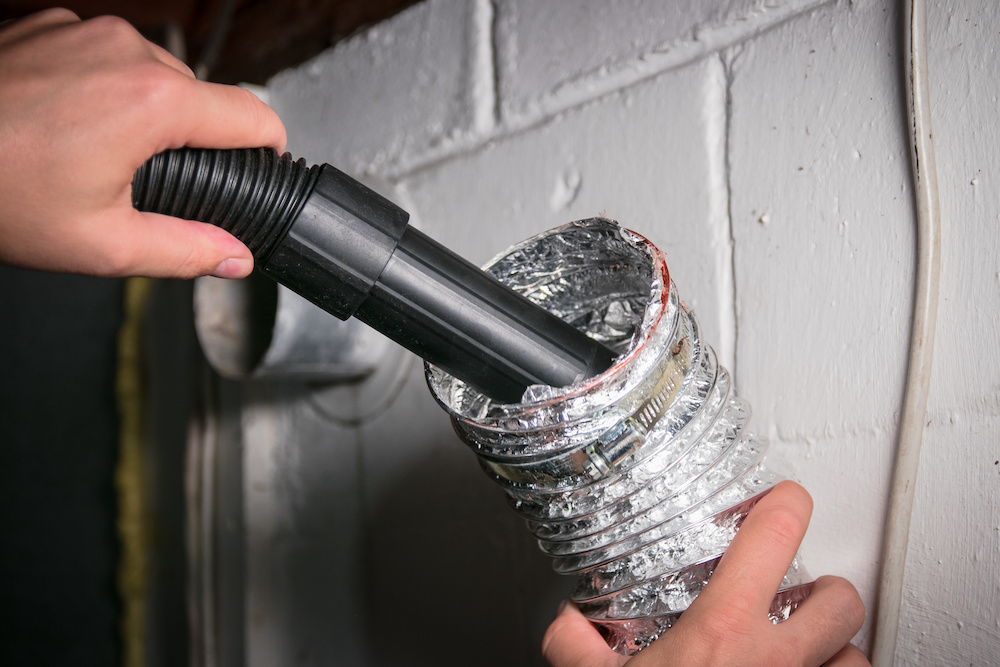 10.  Clean dryer vents
Dryer vent cleaning is another maintenance item that should be done annually.  Over time, the duct can accumulate debris, causing it to be ineffective at filtering lint and moisture out of your home.  This can lead to other problems, such as clothes taking longer to dry, the dryer overheating, or even fire hazards.  Call a local professional if you cannot reach the exterior vent safely.
11.  Flush out the water heater
Professionals recommend you flush out your water heater at least once a year, if not more.  This is because sediment builds up at the bottom of the tank, which can eventually cause the heater to stop working.  If you do not have a lot of sediment and keep up with maintenance more often, draining the tank may be sufficient.
Successful Homeownership
Being a successful homeowner means keeping your home in great shape.  The more you take care of it, the more comfortable and enjoyable it will be.  After all, your home is your haven.
If you are currently renting but think you have what it takes to be a homeowner, contact a local real estate agent.  Sheridan Solomon and Associates in Middle Georgia has a team of experienced local agents who can help you through the home-buying process step-by-step.
Although it may be scary at first, homeownership is worth it.  Your agent will help you navigate the market, find the perfect house, and represent your best interests until closing.  If you want to learn more, call us at (478) 746-2000, or visit our website, www.sheridansolomon.com.