In the ever-changing market of real estate, home design trends are just as dynamic as supply and demand. Your personal style may not always match up with the latest trends, but it is important to know these trends if you are thinking about putting your home on the market. Although you may not be able to remodel your entire house, you may be able to make small changes that will help it appeal to more buyers and sell quicker for a higher price.
If you have ever heard someone describe a house as "outdated", they were probably referring to prominent features in the home such as wallpaper, flooring, cabinetry, or countertops. Chances are, if you don't spend all your time house hunting or watching HGTV, you may not even realize which features of your home are out of style. This post will help you discover 5 of the most popular home design trends in 2022 and how they can increase your home's value.
5 Home Design Trends in 2022
1.  High-tech
In a technology-driven world, smart devices are in high demand for homebuyers. One of the most popular trends is a programmable thermostat, which can help you save 10% or more on energy costs by reducing your heating and cooling when it isn't needed. Many new kitchen appliances are also designed for energy-efficiency, automation, and hands-free control.
Safety is becoming more important in home technology as well. Video doorbells, smart locks, and security systems can give you more control over your safety and increase your home's appeal to interested buyers. As technology evolves, many of these new home features can be controlled from your mobile devices, saving time and effort.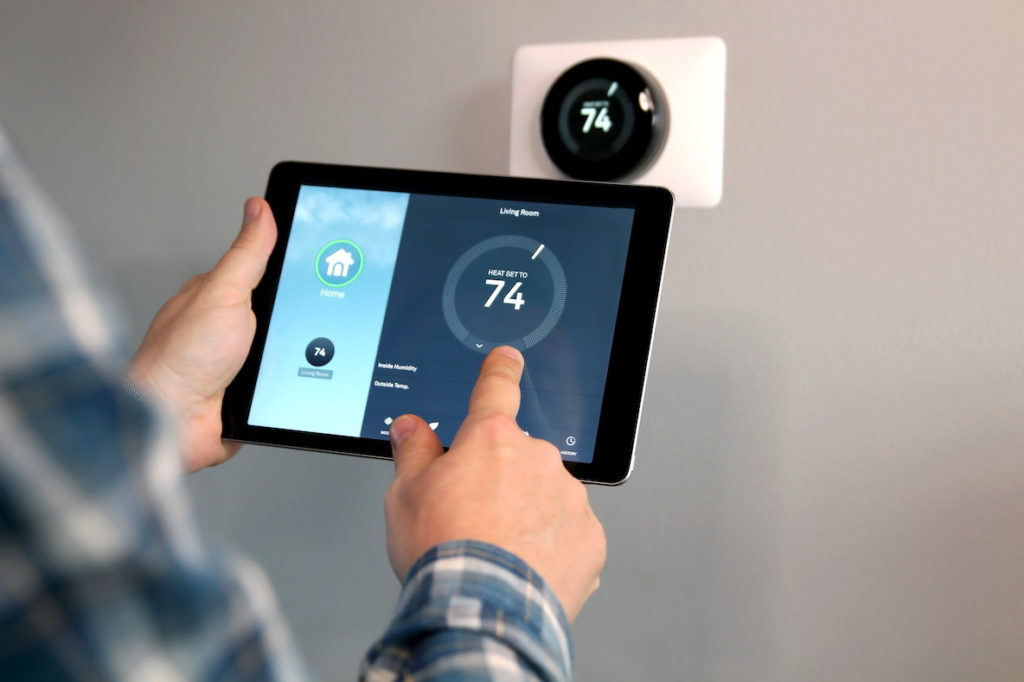 2.  Storage & functionality
As home prices rise, square footage is becoming more valuable, meaning buyers don't want wasted space. Many new homes are incorporating extra kitchen storage in the form of a butler's pantry, which is a walk-in closet with both countertop and cabinet space. These are perfect for storing small appliances such as air fryers, blenders, coffee machines, and extra cookware. Buyers also want more closet storage for clothes, linens, and household supplies.
Functionality is trending in the form of mudrooms and enhanced laundry rooms. A mudroom is an entryway that has designated space for shoes, bags, coats, and other messy items from the outdoors. It is designed as a buffer to keep your home's interior clean. Laundry rooms are becoming more functional with the addition of shelving, counter space, a drying rack, a built-in ironing board, and an extra sink. These features can help your home stand out among similar properties in your area.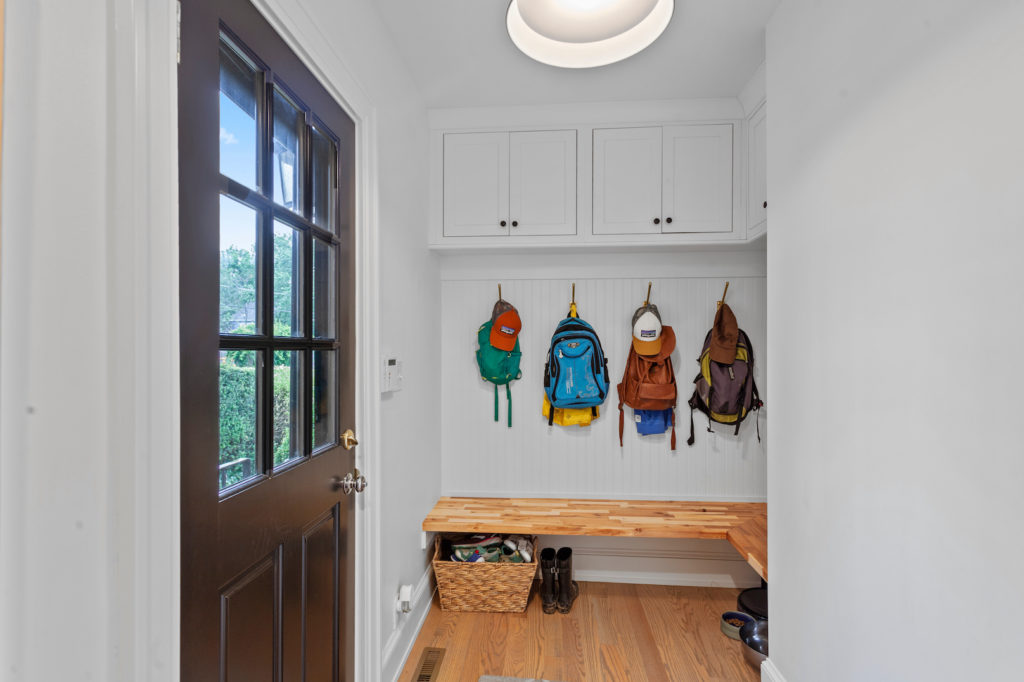 3.  Durable flooring
When it comes to flooring, personal taste can play a big role. However, according to USA Today, 54% of buyers are willing to pay more for a house with hardwood floors. While carpet was once sought-after for its warmth, comfort, and sound absorption, it is becoming less appealing to many buyers, especially in the main living area.
Consider installing more durable flooring such as hardwood, luxury vinyl, or porcelain tile. Luxury vinyl and porcelain tile are typically scratch-resistant and waterproof, making them a perfect option for the kitchen, bathroom, and other high-traffic areas. Hardwood is also a classically beautiful option that is scratch-resistant and easy to clean. These trends can make all the difference in your home's value and appeal.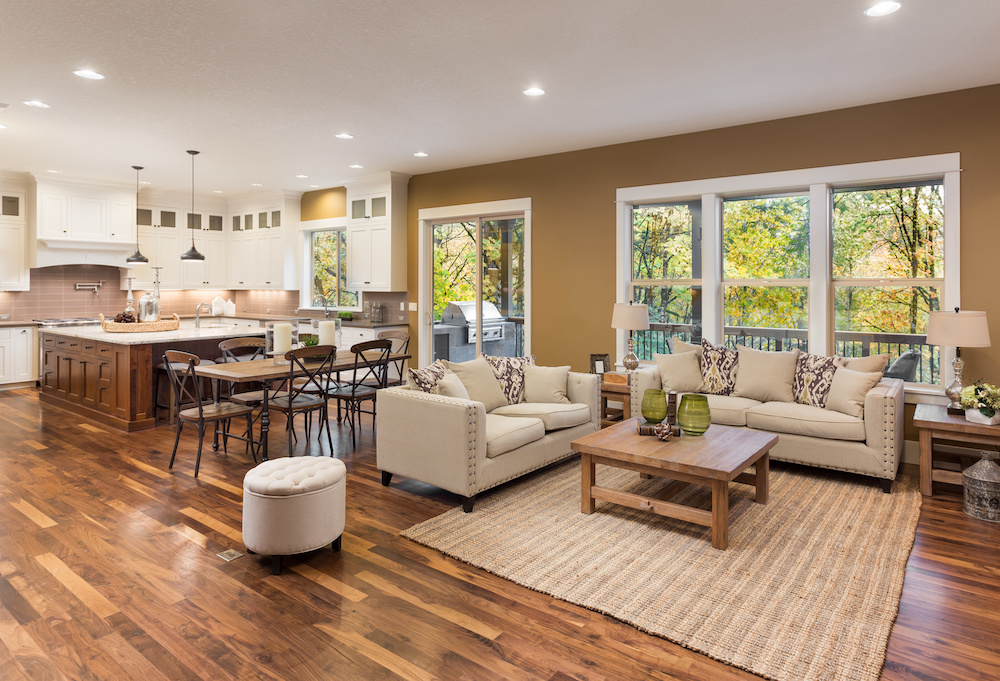 4.  Outdoor living space
In recent years, as people have been spending more time at home, buyers want to extend their living space into the outdoors. In the south, one of the most popular trends is a screened-in porch, which offers a space to lounge and entertain without the nuisance of bugs.
Other growing trends include outdoor kitchens, gardens, built-in fireplaces or fire pits, and water features. New pool installations skyrocketed in the midst of the pandemic along with other resort-style amenities. Aesthetic lighting, televisions, and internet access are also moving outdoors. As people spend more time working, playing, and relaxing in their backyards, they are bringing the luxuries of the indoors with them.
5.  Luxury bathrooms
Bathrooms are a high priority for homeowners, and according to Trulia, they are the second-most popular room to remodel, after kitchens. Buyers want spa-like features, such as natural light, heated floors, and marble elements. One of the top trends of 2022, which was first popular in Europe, is the wet room. This is an open-concept space in which the shower is level with the rest of the bathroom and water flows freely to a central drain.
Other popular elements include multiple shower heads, shower seating, and soaking tubs. Bathroom technology is on the rise too, as homeowners are installing wall-mounted interfaces, shower control, bluetooth speakers, and touchless faucets. Although, bathroom renovation doesn't always have to be expensive. Updating the knobs, light fixtures, mirrors, and faucets with modern designs can make a big difference.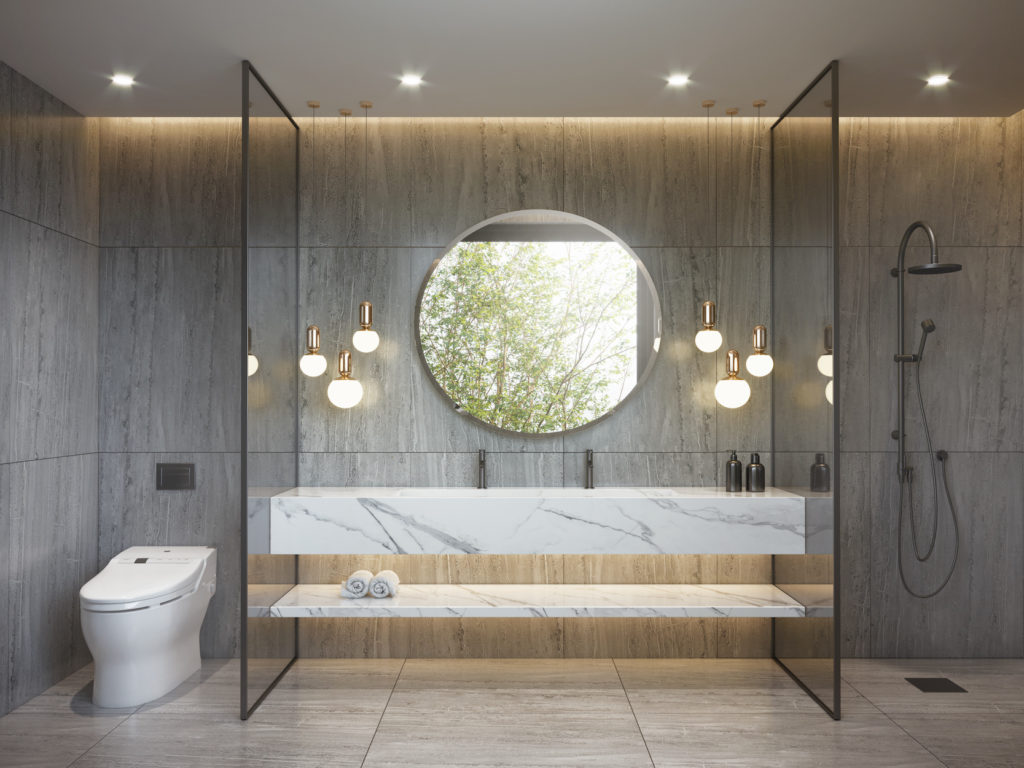 Which trends add the most value?
Trends are often fleeting, and they may go out-of-style before you ever recoup the added value. The most valuable trends are the ones that focus on added benefits rather than style. For example, advanced home technology is easy to use, fairly inexpensive, and more energy-efficient, so that you start saving money immediately. However, before you invest in the latest touch-screen refrigerator, compare the additional costs with the benefits. Take this same approach in your bathrooms and outdoor space, as some features are simply an added luxury that may not be important to many buyers.
On the other hand, additional storage and improved functionality are timeless benefits that are unlikely to lose value. When it comes to flooring, make sure the advantages of your floors match the purpose of the room they serve. Be careful not to choose eclectic patterns or colors that only appeal to your specific taste, because flooring is not as easy to change as wallpaper or paint color.
Overall, home design trends are becoming more focused on comfort, durability, functionality, and cost savings. These are timeless benefits that most buyers will appreciate. However, a real estate agent can help you decide how much value your home could gain from each of these trends in the midst of today's market. Our professional real estate consultants would be happy to work with you to prepare your home before selling. Just give us a call at (478) 746-2000 or reach out on our website.