Fall brings welcome relief from the intense summer heat, and we look forward to those cool, crisp mornings perfect for enjoying a mug of coffee or cider and fall evenings for fall festivities. Aside from the season's cooler temperatures and changing leaves, fall is filled with tradition and celebration. If you are like us, your traditions might include watching Hocus Pocus or traversing through a corn maze.
Luckily, there are plenty of seasonal activities around the local area, from festivals to pumpkin patches, spooky attractions, and more. So, if you're looking for things to do in Macon this fall, you have come to the right place.
8 Fall Festivities in Macon
The Ocmulgee Indigenous Celebration is an annual event held at Ocmulgee Mounds National Park to celebrate Southeastern Native American culture and heritage. The park itself is a historic landmark, where ancient mounds and artifacts are preserved from a period of over 17,000 years.
This fall, the Indigenous Celebration will occur September 16-17, from 10 a.m. to 5 p.m. You will find Native American arts and crafts, live demonstrations, traditional music and dance, and educational opportunities.
Presented by the 567 Center, the All Hands Art Festival is a three-day event in downtown Macon celebrating handcrafted artwork made from clay, glass, metal, and wood. They will have an exhibition, art vendors, live music, and plenty of food and drink.
Art lovers will be delighted to watch live demonstrations by potters, glassblowers, blacksmiths, and more. Artists can even compete in technical competitions known as "Art Olympics." Come out to this artistic event on October 6-8, 2023!
Macon Beer Fest is a highly anticipated fall event in Middle Georgia, where you will find over 100 craft beer and wine varieties! The event originated in 2010 to raise awareness about men's prostate cancer and the importance of regular screenings.
It will be held on October 14th, 2023, from 3-7 p.m. in Downtown Macon between Third and Poplar Street. Aside from beer and wine, you can enjoy live music, eat delicious food, and shop for arts and crafts.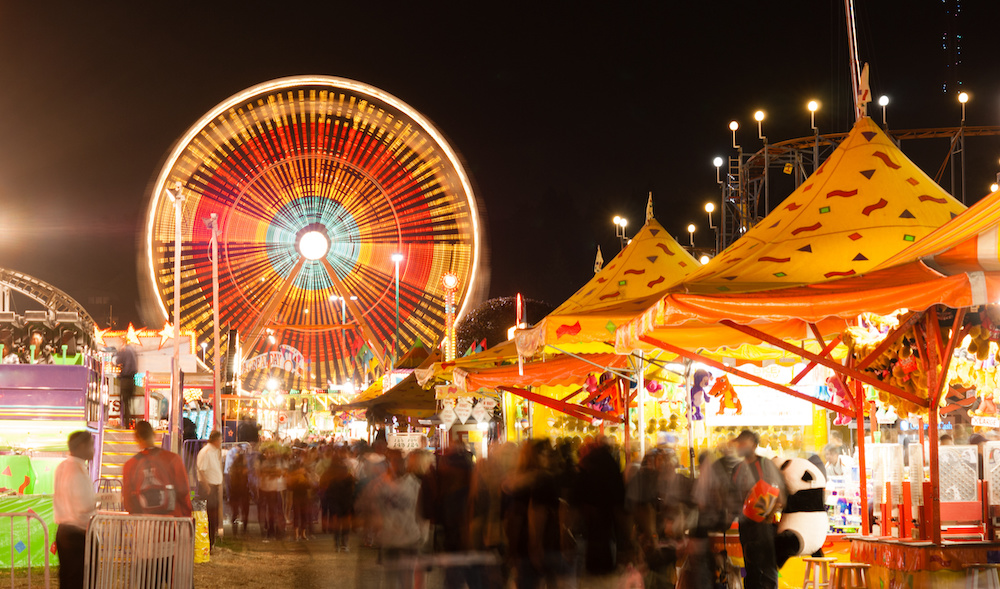 The Georgia National Fair is coming to town! The fair will be held October 5-15, 2023, in Perry, Georgia, a half-hour drive from Macon. If you love funnel cakes and Ferris wheels in the fall, you are in for a good time.
There is truly something for everyone to enjoy at the fair, including food, rides, art, agriculture, live performances, educational exhibits, and more. Check out the event schedule and buy your tickets on their website.
The Central Georgia Greek Festival is an annual tradition that began 16 years ago. This year, the festival will be held October 20-22 at the Holy Cross Greek Orthodox Church in Macon. Immerse yourself in Greek culture as you enjoy authentic Greek food, art, jewelry, music, and dancing. You can also tour their beautiful chapel during the festival!
1.  Haunted Adventures
Get spooked this Halloween and go on a haunted adventure! Start by booking your tour of the Legends & Lore at Hay House. This after-dark experience involves creepy tales of real-life ghost sightings and unexplained phenomena in the 1850s Renaissance Revival mansion.
Next, get ready to "mingle with the dead" at the annual Spirits in October tour of Historic Riverside Cemetery. You will learn about Macon's earliest settlers and the town's history as you walk about the 127-year-old grounds.
Scary thrills await you at The Nightmare Asylum Haunted House in Forsyth. This year's attraction is "The Headless Horseman and Maniacal Friends," it is open every weekend in October until Halloween.
If you want to venture further, check out Lake Joy Trails of Terror in Kathleen or Hwy 11 Halls of Horror in Gray!
2. Corn Maze
Fall isn't complete without getting lost in a corn maze. Luckily, there are several corn mazes to enjoy around the area this fall.
Dickey Farms in Musella, GA, will be open every Saturday and Sunday in October. In addition to their corn maze, you can take a hayride, play farm games, shop for pumpkins, and enjoy some ice cream, baked goods, and fresh produce!
Hamlin Hills Farm is just up the road in Forsyth, and their fall activities include a corn maze, pumpkin patch, art show, and haunted hayride. You can also check out their zoo farm, try their famous BBQ, and visit their shop full of handmade goods year-round.
Visit the Lane Southern Orchards' 6-acre corn maze every Wednesday through Sunday in October! They will also host their annual Fall Farm Festival on October 22nd, with bouncy houses, pumpkin painting, and a costume contest!
3. Trick-or-Treating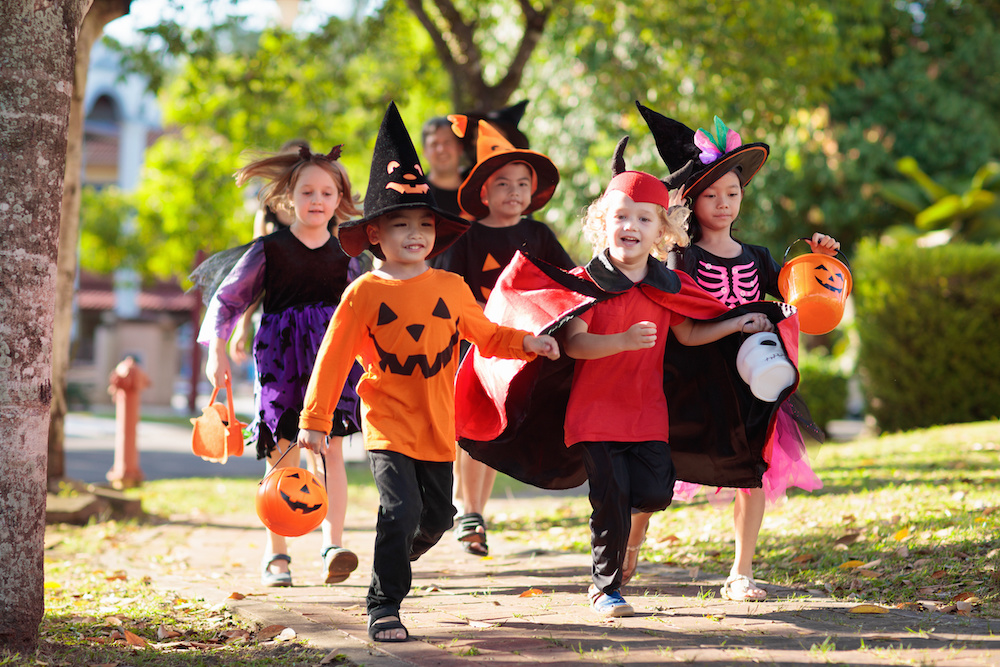 If you love dressing up in your spookiest costume and snacking on Halloween candy, you probably can't wait to go trick-or-treating this fall. One of our favorite events is the annual Trick-or-Treat in Downtown Macon, held on October 31st from 4-7 p.m. Downtown shops and restaurants will open their doors for a night of trick-or-treating, and pups are welcome, too.
If you want a little extra candy, you may also want to check out the 4th Annual Trunk or Treat Festival in the beautiful Carolyn Crayton Park. Both events are safe, accessible, and family-friendly!
More Local Fun
If you want to learn more fun activities and destinations around Macon and Middle Georgia, check out the other blog posts on our website, www.sheridansolomon.com. We also post updates about the real estate market, tips for homeowners, and much more!